Trick or Treat: Are You Ready For Halloween?
It's time to pick your outfit, stock up on sweets and carve those pumpkins. Halloween is upon us and whether you're having a party, going to a party or just trick or treating with the kids, here's a few tips to help you get ready for a spooktacular night of fun.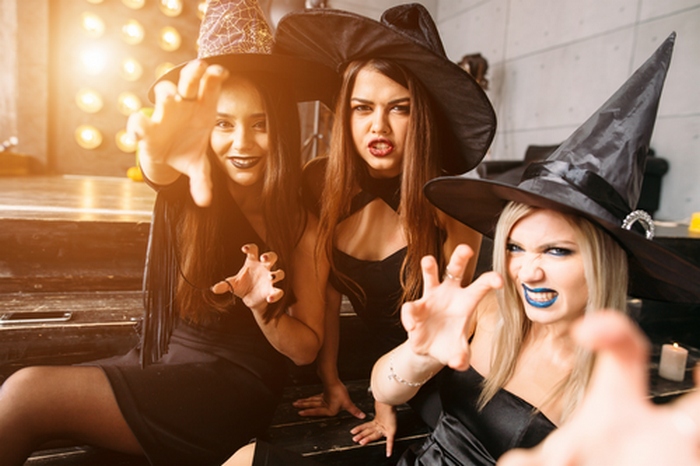 Outfits – A Family Affair
The shops are packed to the rafters with Halloween outfits for every member of the family, even the cat. They sell out pretty quick though so don't wait until the last minute. This year why not do something a little different and coordinate the whole family's outfits?
You could all dress up as The Addams Family or as characters from the Wizard of Oz, The Flintstones or Ghostbusters. You could even dress up as a superhero family. We're thinking Batman, Batgirl and a little baby Robin or Superwoman, Superman and their super kids. It would make for a seriously instagram worthy Halloween. Just imagine the Likes!
Sweets, Sweets & More Sweets!
All hell could break loose if you run out of sweets, so it's best to buy in bulk. From Swizzels you can buy retro sweets in bulk meaning you will have enough to keep your children and the trick or treaters happy, and if you're having a party you will have more than enough.
Everyone loves Swizzels iconic sweets, our retro sweet hampers are filled with family favourites like the famous drumstick lolly, fun gums, mini love hearts and giant parma violets. Plus, we give some of our sweets a ghoulish makeover for Halloween making them perfect for the scariest night of the year! If you're having a party and are looking for some party food inspiration, check out our spooky recipes.
Pumpkins Galore
Carving pumpkins is a great way to spend some fun quality time with the kids. You can let your imagination run wild, get messy and create something you are all proud of. If you're stuck for ideas you can find loads of pumpkin carving inspiration online.
Check out our easy pumpkin carving tutorials and printable stencils, from classic jacks to ghosts and witches, they make pumpkin carving a lot easier and make you look like a pro! Another cool way to use pumpkins is to use them as sweet bowls, you can fill them with wrapped sweets like refresher sweets and rainbow drops. Or why not make some yummy pumpkin soup and serve it in a pumpkin!
Have a Spooktacular Halloween everyone!