Here are some tips to help you keep safe and have fun trick or treating.
---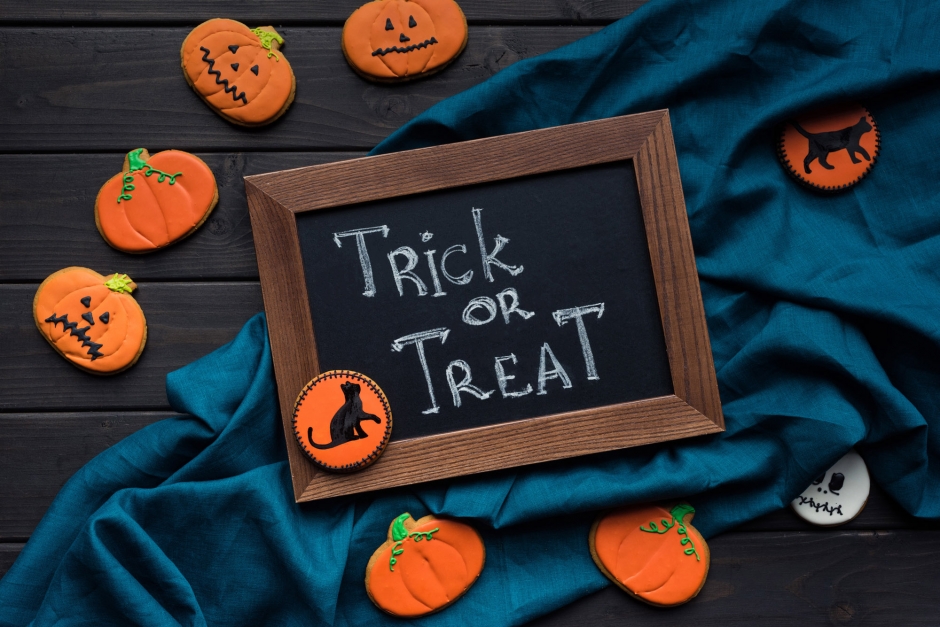 Always walk on pavements and be aware of traffic.
Ask a responsible adult to accompany OR go out in a big group of friends and stick together.
Plan a safe route so parents know where you're going
Make sure you carry a torch.
Never go into a stranger's house or get into their car.
Wait until you get home before eating your treats.
Wear reflective clothing.
Respect other people and their property. Be polite and say "thank you".
---