Introducing Swizzels Kind Hearts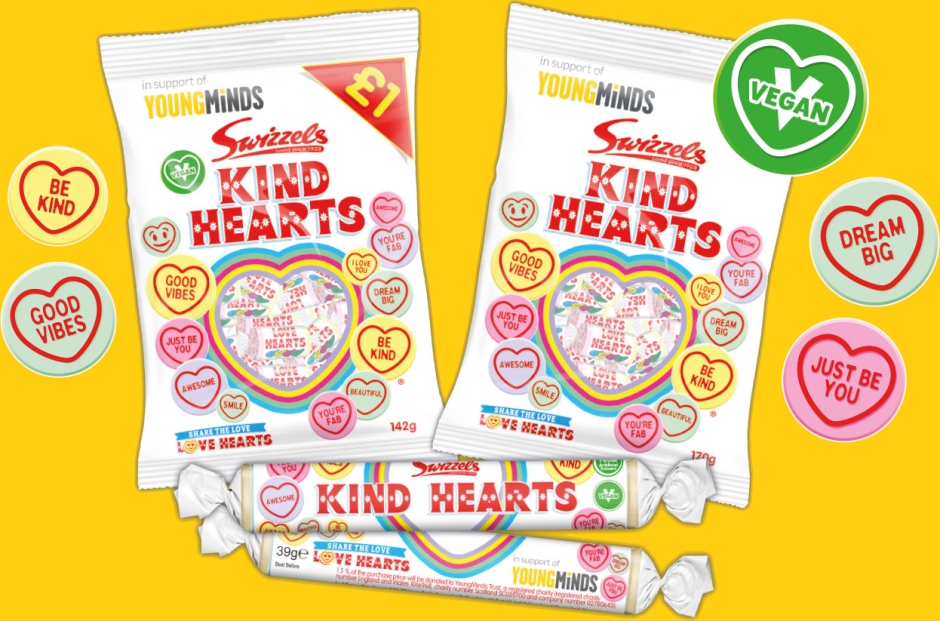 ---
YoungMinds' mission is to make sure every young person gets the mental health support they need, when they need it, no matter what.
They provide young people with tools to look after their mental health and also empower adults to be the best support they can, to the young people in their lives.
Together, we can create a world where no young person feels alone with their mental health.
---
1.5 % of the purchase price of Kind Hearts packs will be donated to YoungMinds Trust, a registered charity (registered
charity number England and Wales 1016968, charity number Scotland SC039700 and company number 02780643).