In the Community
---
Where are we?
The Dee and Matlow families relocated their businesses to New Mills in Derbyshire in 1940 after the blitz hit London. Prior to this they shared premises in Hackney, East London. The factory is situated in the beautiful High Peak area of Derbyshire. The company renovated an old Victorian cotton mill and have extended the building over the decades. The mill, with its distinctive chimney is a land mark in the small town of New Mills. The factory runs alongside a canal which is very popular with walkers and cyclists, who enjoy passing by the factory and trying to guess what sweets are being made from the sweet aromas.
Find out more about activities in New Mills.
Images of the Swizzels factory drawn by local New Mills artist Clare Allan. See more of Clare's work or visit her Facebook page .
---
Our employees
Swizzels Matlow is the largest employer in the local area, the majority of our 600 employees live in close proximity to the factory. We are very proud of the fact that 35% of our work force have worked here for over 15 years and many have worked here for over 35 years. We employ many generations of local families and pride ourselves on our ability to retain staff and to enthuse our workforce.  Nearly all employees have a minimum of NVQ or FIS level 2 and many are working towards their level 3.  We are a Fit For Work employer and have recently gained disability confident employer status.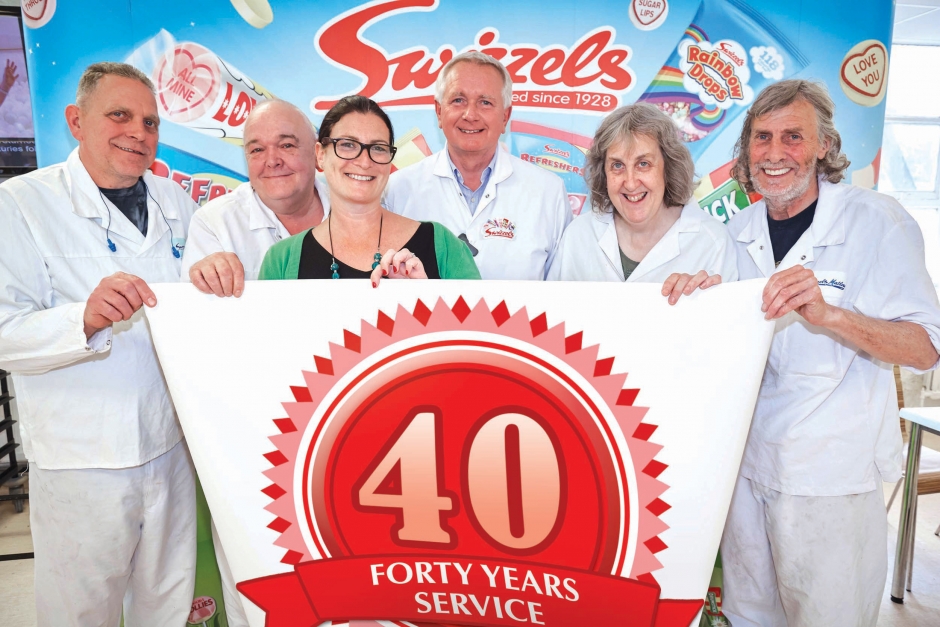 ---
UK sourcing
As a British company we endeavour to source locally where possible.  90% of our raw materials and packaging spend is UK based with 20% sourced from the North West.  We are proud that we are able to support other businesses both nationally and locally.
---
Community Support
Swizzels Matlow is very involved in the local community and support local events including New Mills carnival and festival and supply sweets to many of the local school fund raising events.  The local St Johns Ambulance use our facilities.  We helped fund the local football club defibrillator machine. This was bought by New Mills Juniors after the death of 16-year-old Ben Obiora, who collapsed during a football match.  We also help sponsor the New Mills School Solar Project, attend their career workshops and agree to host a number of their pupils for work experience each year.
---
Charity support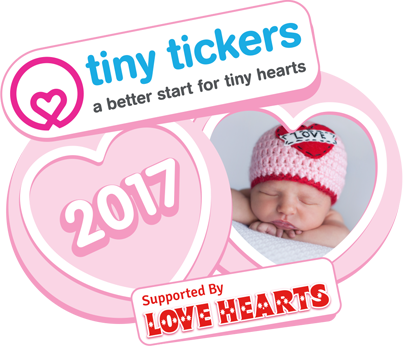 As well as local charities Love Hearts support Tiny Tickers during National Heart Week in February. They raise much needed funds to help detect heart defects during pregnancy and in new born babies. Read more about their excellent work here.
Here are some of the charities that we have supported this year.