Welcome to the land of marvelousness
with our NEW Marvellous Mallows.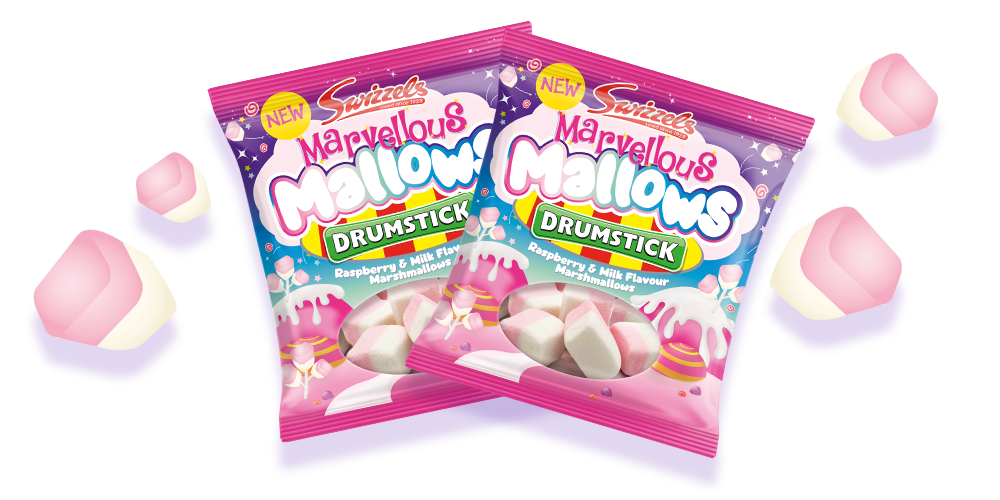 Drumstick has been a firm favourite with sweet lovers for over 60 years! Our unique flavour has now been added to marshmallows.
---
In a world where we've combined Drumstick and Marshmallows… anything is possible.

These Marvellous Mallows bring you magic in every mouthful. Leave your humdrum standard marshmallow in the past and treat your taste buds with the latest enchanting creation from Swizzels.
Immerse yourself in a flavour sensation as we've combined the texture of a soft, fluffy mallow with the raspberry and milk flavour of a Drumstick Lolly.
Make your baking extraordinary, magic up your s'mores, sprinkle on your hot chocolate, toast by the campfire. Let your imagination run wild… the possibilities are endless.
---
You might also like