Drumstick Chocolate
ATTENTION! We're calling all rule breakers, trouble makers, boundary pushers, free thinkers and non-conformers and daring you to try our latest invention – Drumstick Chocolate.
Combining the sweet and sharp taste of raspberry with creamy milk chocolate, the new Swizzels Drumstick Chocolate is a bar that dares to be different. We've taken milk chocolate then filled it with a delicious soft raspberry and milk fondant centre (it tastes exactly like our classic Drumstick lolly!) with the addition of real raspberry pieces.
Will you be delighted, unconvinced or a little bewildered as to what you've tasted? As our most deliciously daring launch to date, it is already causing an uproar in the world of snacking – do you dare to try it?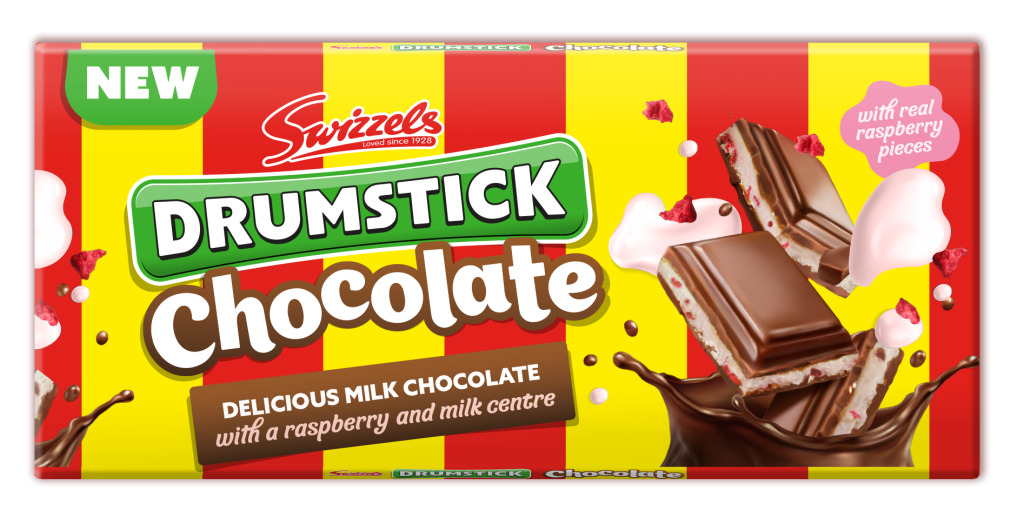 ---
How do you dare to use your Drumstick Chocolate?