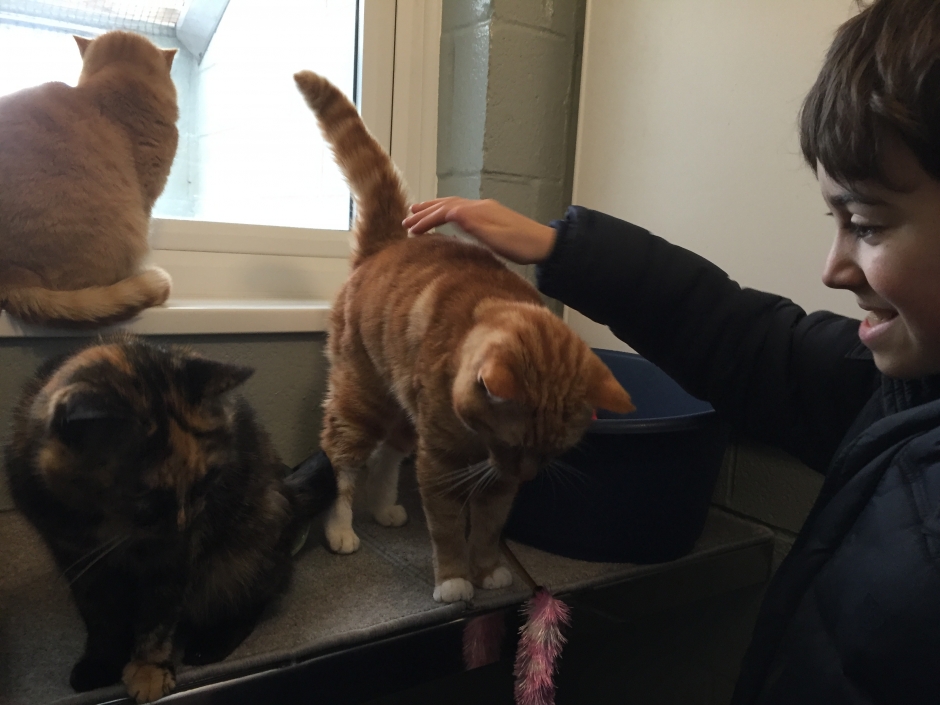 I would like to nominate my son Ethan who is 12 years old. He loves animals but unfortunately we don't have any pets of our own. Our next door neighbours cat spent a lot of time at our house over the years and Ethan considered Ziggy our cat. A few months ago poor Ziggy was run over age 18years, he'd certainly had his 9 lives!
Ethan was devastated and made a book about his friend Ziggy.
Since then he has longed for another cat or dog but due to work commitments it's a huge responsibility to have one.
Ethan has been volunteering at our local Animal care shelter and been giving lots of cuddles to cats who have been neglected or unwanted. He's also been taking the dogs out for walks, during his half term holidays.
His next plan is to hold a cake sale to raise money for the charity because they rely on donations. Ethan is a kind and caring boy who I am very proud of.