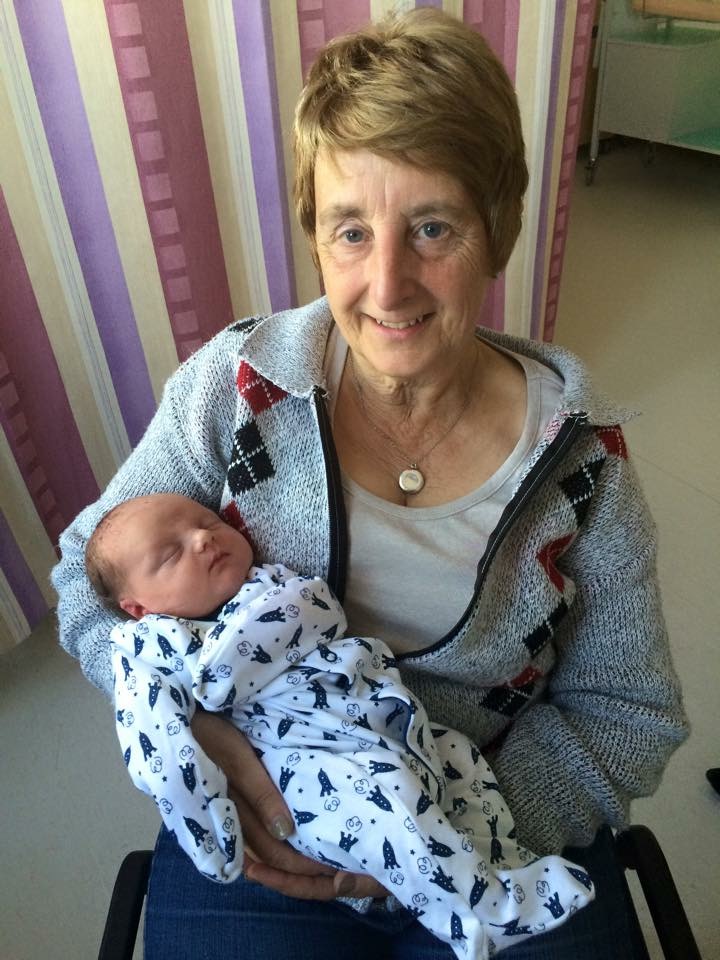 I would like to nominate my mother in law Valerie shore for a dream day out, as if it wasn't for her I wouldn't have got through the birth of my son (her 1st grandson) when I went into labour with Isaac, my partner was away at work and couldn't get to the hospital for about an hour, so my mother in law stepped in and took over in the delivery room when my partner got there as he fainted! (Aargh!) she supported me the whole way through.. and didn't once say anything even though she had seen me in full glory!?
After surviving on 5 hours' sleeps (she's 65!) she was straight back down to the hospital to drop some essentials off for me, say a quick hello to her new grandson & back to pick up my daughter from school, making sure she was ok & back again to meet her new brother.. she has been the rock of my family & we are so lucky to have her, she dotes on her grandson so much & whilst my daughter's dad is poorly (he has advanced colon cancer) she is always on hand to help with the children whilst we go to work or go to visit him.. whether it's looking after them for an hour or giving them something to eat, nothing is ever too much trouble.
She really deserves to be treated, and I know she would be so delighted to have a dream day. Not many people can say they get on with their mother in laws, but I honestly don't know what I'd do without mine. I've attached a picture of her and her grandson Isaac.. after 5 hours sleep.. & she still looks amazing! ?