Have A Sweet Easter With Swizzels' Activity Ideas
This bank holiday, millions of children will be searching high and low for treats in just about the most exciting garden activity of the year: the Easter Egg Hunt. And let's be honest, even as an adult, there's something very satisfying about filling your tub with all those hidden goodies (even if you know it was your sister and not a mythical bunny that obscured them in the bushes).
If you are planning a hunt this year, why not hide some Swizzels sweeties alongside all the chocolate? Our Easter Mix tub and Spring Selection bag are the perfect alternatives to traditional chocolate treats; all the sweets are wrapped which means they can easily be hidden outside. They also contain lots of vegetarian sweets including Love Hearts and Parma Violets. And don't forget the firm favourites like Refreshers and Drumsticks which keep both grandparents and kids alike happy!
Both products are available in most UK supermarkets this year so don't miss out!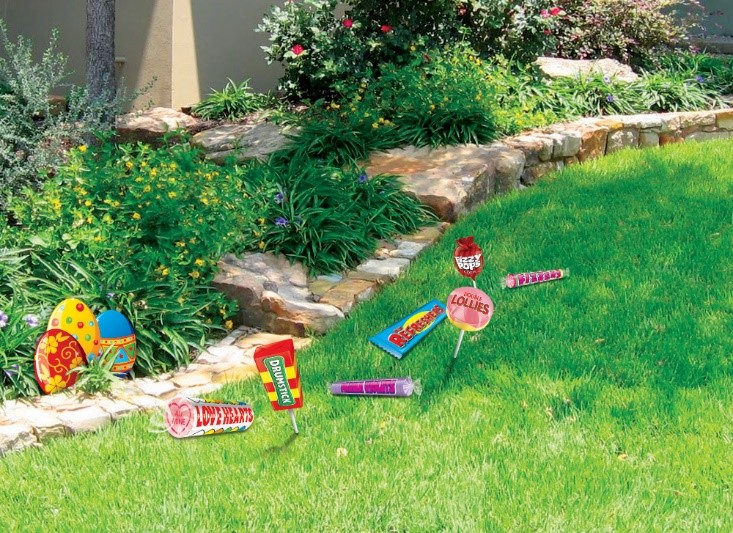 Another great family activity to partake in this Easter is baking with the kids. It's best to keep recipes as simple as possible (this often means less mess, which is always a plus!) and make something like biscuits or Rice Crispie Cakes. Or get even more into the Easter spirit by decorating your cakes to make mini nests which you can fill with sweets of your choice. Swizzels' Rainbow Drops are a great choice because they add so much colour and fun to them!