The Love Hearts Range
Love Hearts were initially launched back in 1954. Since then they've been used to send romantic messages and been used for art, clothes, weddings and tonnes of other ideas.
Buy Love Hearts online
---
Love Hearts Emoji Meanings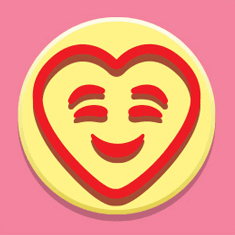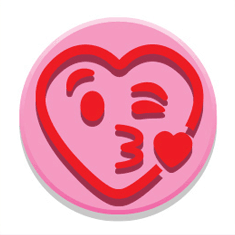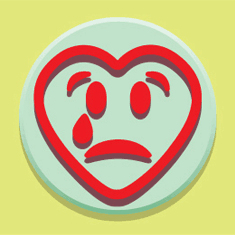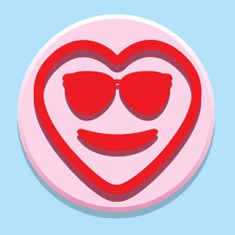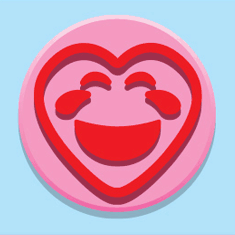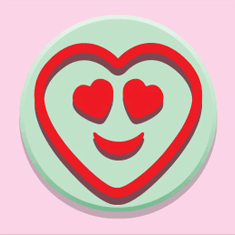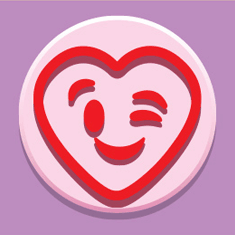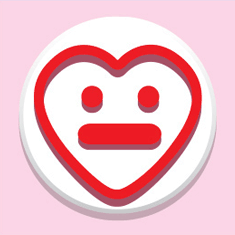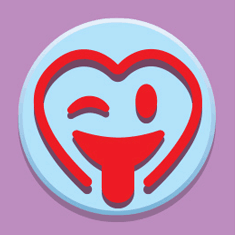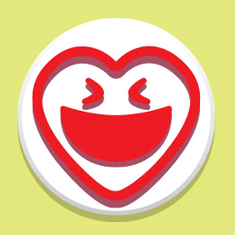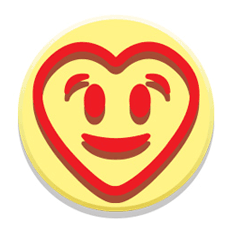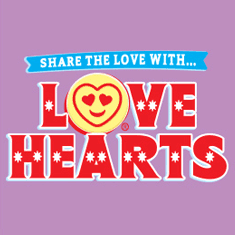 1954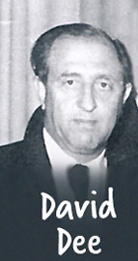 Love Hearts are made by the confectionery manufacturer Swizzels Matlow Ltd. One of the earlier Swizzels launches was Love Hearts, invented by David Dee. They were first produced in 1954.
How are they made?

The production of a Love Heart with the embossed message and edible ink remains a secret and is unique to Swizzels.
A Christmas cracker

Love Heart rolls were initially put in a Swizzels Christmas Cracker over the festive period. In the early days pack designs were initially painted by hand.
Success story

Love Hearts were so popular for Christmas it was decided that they would be sold as an ongoing line.
Old money
They were initially sold for 2d and then for 3d ( which is a Three Penny piece).
1960s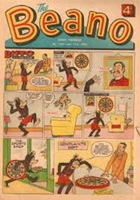 Free packets of Love Hearts were regularly attached to the front page of the popular children's comics Beano and Dandy. In later years, they also teamed up with the comic characters for a Television campaign. There were 16 transmissions for Dandy and Beano in each Television area in 1998.
1970s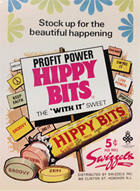 Hippy Bits launched. They were similar to Love Hearts but with Flower Power style messages "Zen", "Love", "Power" and "Groovy".
1980s

Love Hearts are exported internationally. They have also been translated into different languages including French.
1990s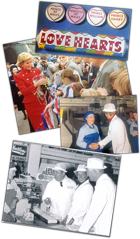 On June 14th 1991, Princess Diana visited the factory. It was the first official visit to the Borough of High Peak by a member of the Royal Family.
Swizzels Matlow produced a limited edition version of its Love Hearts product to commemorate her visit.
1999 - Page me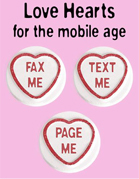 The messages evolved over the years to keep up with modern vernacular with messages such as 'Fax Me', 'Page Me' 'Text Me' and 'Luv Me 24/7'. Some messages were dropped a few years later when pagers and fax machines became less popular.
2000

A sculpture of a Love Heart was placed in the Millennium Dome as it was chosen as an icon of the 20th Century.
2003 - Royal birthday

Love Hearts launched a celebration pack in honour of Prince William's 21st Birthday
2008

Love Hearts invited the UK to have their own message printed on a Love Heart. The winning messages included 'Heart Baby' and 'Happy Harry', both of which were in tribute of the bravery of two boys who overcame health defects.
2011 - Christmas Tubes

Love Heart Christmas Tubes launched.
2011 - Rooney wedding

Love Hearts were made to commemorate the wedding of Colleen and Wayne Rooney.
2011 - Factory of Love

Swizzels Matlow named as "The Factory of Love" since 122 employees have met and found love in the factory. Watch interviews with some of the couples here.
2011 - Royal wedding

Commemorative Gift Boxes of Just Married Love Hearts were launched to celebrate the wedding of the Duke and Duchess of Cambridge.
2011 - I love mum

Limited Edition Mother's Day Love Hearts launched. Messages include: No.1 Mum; Thank You; Best Mum and Big Hugs
2012 - Diamond Jubilee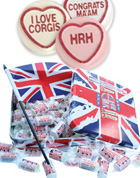 Love Hearts to celebrate the Queen's Diamond Jubilee Anniversary. Messages included:
CONGRATS MA'AM, CORGI LOVE HRH and JUBILEE 2012
A crown of Love Hearts and other sweets was modelled by a queen lookalike.
2012 - Heart art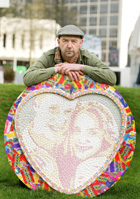 A mosaic of Prince William and the Duchess of Cambridge is made from 10,000 Love Hearts by artist Mark Kennedy
2013 - Royal baby

Limited edition Royal Baby Love Hearts are launched. The wrappers had to be designed for both 'Royal Prince' and 'Royal Princess' as the sex of the unborn baby was unknown.
2013 - Lovely fashion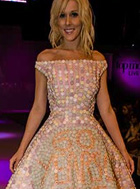 Several dresses have been made with Love Hearts.
A Love Hearts dress was created by designer April Banbury to celebrate 60 years of love. The dress was modelled at The Clothes Show by Georgi Barratt.
2013 - Fine filly

A giant "Fine Filly" Love Heart hat is worn at Royal Ascot and caught the attention of the press.
2013 - One Direction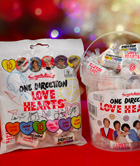 One Direction teamed up with Swizzels to make One Direction Love Hearts. The One Direction Love Hearts contain 30 themed messages which were chosen by Love Heart fans.
2014 - Happy 60th
Love Hearts celebrated its 60th anniversary. To mark this occasion, Swizzels ran a competition where fans had the chance to design their very own Love Heart. The winners' messages, such as 'TAKE A SELFIE', 'TWEET ME' and 'SKYPE ME' were added into the Love Hearts rolls.
2015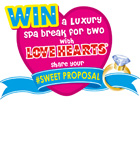 Love Hearts launched a search across the UK to find the sweetest proposals of all time.
2016

The Love Hearts Sweetest proposal competition received a huge amount of entries but was won by Michelle Phillips and her husband Russ who got engaged at the Roller Derby in front of millions of people worldwide!
2017 - Valentine's

Due to the inherent romantic nature of Love Hearts, Valentines remains the busiest season. In addition to the rise in sales of the regular and personalised Love Hearts, there is also an increased sale of Love Hearts branded gifts, boxes and trinkets.
More than Sweets

Love Hearts branding can be found on an array of licensed products from sports tops to candles and jigsaws.