What flavour will you Choos?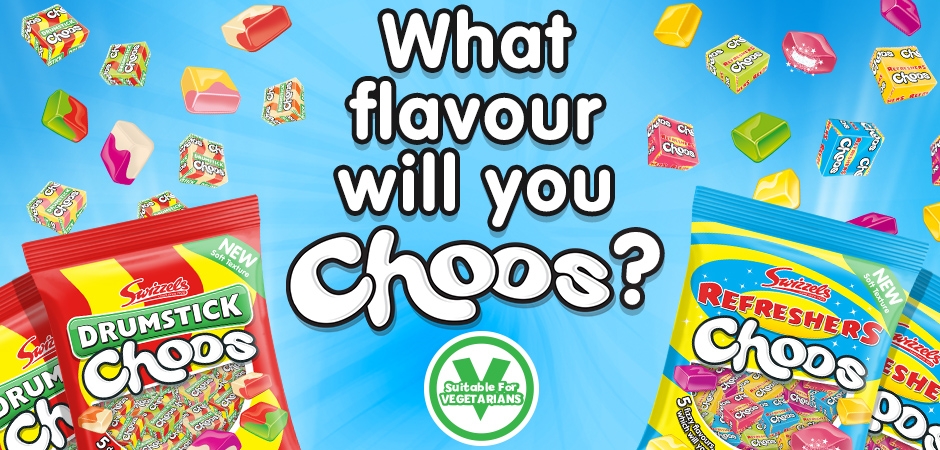 Love Drumsticks, love Refreshers? Well you can now discover a choice of new flavours in our 'Choos' sharing bags:
Drumstick Choos – Original Raspberry & Milk flavour sits alongside Strawberries & Cream, Cherry & Apple, Strawberry & Banana and Peaches & Cream.
Refreshers Choos – Classic Lemon accompanies Apple, Raspberry, Pineapple and Strawberry, all with the fizzy sherbet centres.
What's more, everyone can enjoy these treats as they are both Vegetarian and Vegan friendly!
Now on sale in Tesco, Asda, B&M and The Co-operative.