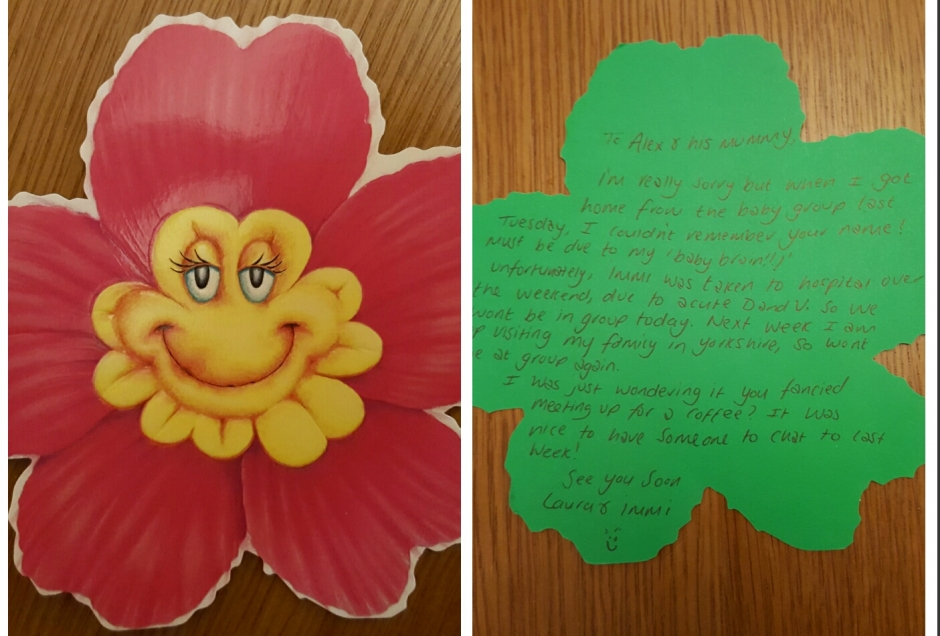 This "Lovely Moments" tale takes us back to 2009. Sony Ericssons and Motorolas were at the top of their game and I had moved from Wales to Cider country Somerset to have my first baby!
I didn't know a soul outside my in laws, so I used my newborn Alex as an ice breaker at groups/classes/all that jazz to make new friends in my new town.
One day I met my sista-from-anotha-motha. Her name was Lara (well, it wasn't, her name's 'Laura' only her Keith Lemon accent was so strong I wouldn't know that for months!). So here was 'Lara', with her baby Alex's age, and an eidetic memory for all things Disney. She was the friend I'd been searching for!
But the following week at group, she was no where to be seen.
I sat on my ones like Billy No Mates (bar my 4 month old child but his conversation skills were lacking), nostalgically musing over happier times (a week ago) back when I had had my new mate, when the group practitioner came over with a card for me.
It was from Lara!
Turns out her baby Immi had been poorly, and she was visiting her family in Yorkshire. This lass whom I'd only met a week before, for 2 hours, had bothered to write me a card to tell me she'd be away a week, and jotted in her phone number so we could meet when she got back! I still have the card.
Well, that was 8 years ago now and we've filled them performing excellent hijinks and sharing quality times in general.